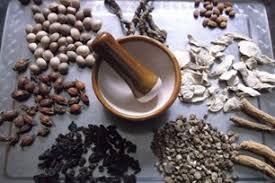 On April 4, 2019 the Center for Science, Technology, and Medicine and the Institute for South Asia Studies at UC Berkeley co-hosted the "Traditions and Technologies: Ethical Engagements and New Directions in the Study of South Asian Medicines Symposium." The experimental day-long event—with both virtual and in-person panels— aimed create a space for scholars of "traditional" South Asian Medicines working across disciplines to forge connections and discuss priorities for research directions in the field. The organizers used the designation "traditional" South Asian Medicines refers to bodies of theory and practice, such as Unani, Ayurveda, and Sowa Rigpa, understood by practitioners and communities as existing in complex relations to modern establishment medicine or biomedicine.
The morning session took place in 470 Stephens Hall and consisted of two virtual panels, using a Zoom conference platform, in order to facilitate the participation of scholars in Europe and Asia. The panels were moderated by Anthony Cerulli, Associate Professor in the Department of Asian Languages and Cultures at University of Wisconsin-Madison, who was invited to UC Berkeley for the event. The first panel consisted of Maarten Bode (University of Amsterdam) who spoke about the political and ideological stakes of understanding Ayurveda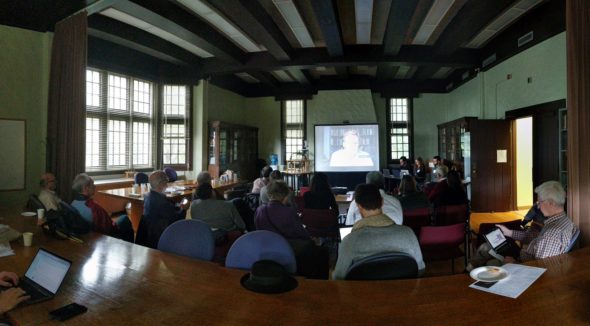 as a viable alternative to biomedicine and the need to collaborate in assisting and critiquing the making of contemporary Ayurveda; P. Ram Manohar (Amrita Centre for Advanced Research in Ayurveda, Amrita School of Ayurveda and Integrative Medicine, Amrita Institute of Medical Science) discussed ways to focus scholarship in ways that prioritize patient welfare and prioritize Ayurvedic epistemologies and Ayurvedic research; Venera Khalikova (The Chinese University of Hong Kong) spoke about the politics of AYUSH, its place in Asia and its complex international financial, political relationship with Chinese medicine in the global marketplace; Tudor Silva (University of Peradeniya) spoke of his research on the history of malaria in Sri Lanka exploring shifting relationships between Ayurveda and bio-medicine; Deepa VK (National Institute of Advanced Studies, IISc, Bangalore) shared her research on policymaking in relation to the tribal healers of Wayanad, Kerala, focusing on issues of harvesting medicine, globalization and bioprospecting; and Victoria Sheldon (University of Toronto) discussed constructions of the past and present, and issues of translation in relation to Nature Cure in Kerala. The second panel consisted of Sabrina Datoo (University of Chicago) who situated her work on 19 th century Urdu vernacular print media in terms of thinking beyond binaries into "global processes of translation and migration," Stephan Kloos (Austrian Academy of Sciences, Vienna) argued that we stop thinking of Asian medicine as "traditional systems of medicine" and consider them as industries, underscoring the contemporaneous nature of entanglements of tradition and modernity; Discussing his work on connections between the ancient Near East, Greco-Roman world and
early South Asia, Kenneth Zysk (University of Copenhagen) advocated for textual and philological studies on early South Asian medicine and a dialogue between the disciplines; Lisa Allette Brooks (UC Berkeley) discussed sensory historical and multi-species ethnographic approaches to the study of early and contemporary Ayurveda, considering the ways that other species mediate and human sensory capacity and shape the nature of medical practice; Mauricio Najarro (UC Berkeley-UCSF) offered a consideration of pharmaceuticals as "sites of memory," pointing out the recursive potentials of certain kinds of objects across a vast timeframe; and Fabrizio Speziale (EHSS Ecole-des Hautes études en sciences sociales, Centre d'Etudes sur l'Inde et sur l'Asie du Sud) suggested that scholars should question sectarian forms in the history of Ayurveda and Persian Medicine and raised the issue of digitization and the control of manuscripts in the field of Indo-Persian print studies.
Each of the panelists spoke for ten minutes, first introducing their work, and then addressing the following questions posed by the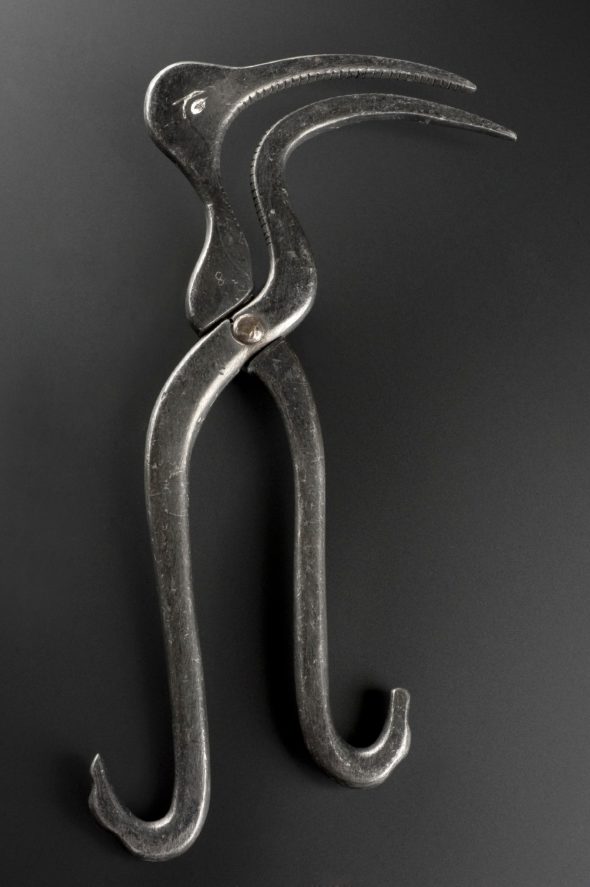 conference organizers: 1) Bearing in mind the multiple temporalities inherent the theorizations and practices of these medicines, and the enduring entanglements of claims to authority and authenticity, what do we prioritize as new directions for research in the study of traditional South Asian Medicines? 2) What are our ethics of orientation and collaboration? In other words, how do we work to create scholarly infrastructures of hospitality that both attend to the complexities of therapeutic encounters and enable new ways of thinking and acting? 3) Thinking critically about the relation between tradition and technologies—specifically but perhaps not only communicative technologies—how can we create spaces and forge connections for scholars and practitioners working across various disciplines internationally? In particular, given the disparities in access to resources between scholars in North America and Europe, and in South Asia, in what ways can we create mutually beneficial forums for discussion and foster collaborations for scholars of traditional South Asian Medicines? Each panel was followed by a group discussion.
Some of the main themes that emerged from the discussion were: tensions between state narratives and others, considering medical systems versus medical industries, situating scholarship in local epistemologies and ontologies and in the context of global markets, imperialism, diasporas, issues of digitization of texts, pharmaceuticalization, and the political economy of materia medica, and the need for collaboration among scholars of different disciplines in the field through future meetings and virtual symposia.
After lunch, the conference moved to 10 Stephens Hall (ISAS) for the afternoon panel moderated by Robert P. Goldman (Department of South and Southeast Asian Studies, UC Berkeley). Vincanne Adams (Department of Anthropology, History and Social Medicine, UCSF) explored negotiations of the culture-body gap in relation to Tibetan Medicine (Sowa Rigpa). Anthony Cerulli (Department of Asian Languages and Cultures, University of Wisconsin-Madison) situated his work on South Asian medicine and religion, focusing on his forthcoming book on the history of gurukula Ayurvedic education and knowledge production in South India. Sree Padma Holt (Asian Studies, Bowdoin College) discuss

ed the challenges faced by lineage (parampara) medicine practitioners in Sri Lanka. Lawrence Cohen (Department of South and Southeast Asian Studies and Department of Anthropology, UC Berkeley) offered responses to the papers. The "Traditions and Technologies" symposium was a success thanks to the co-sponsorship of the Townsend Center for the Humanities, Center for Science, Technology, Medicine and Society, Institute for South Asia Studies, Program for the Medical Humanities, The Catherine and William L. Magistretti Distinguished Professor in South and Southeast Asian Studies, Department of South and Southeast Asian Studies, Department of Anthropology, and the Joint UC Berkeley-UCSF Program in Medical Anthropology.
The symposium was organized by CSTMS affiliates Lisa Allette Brooks, Ph.D. Candidate, Department of South and Southeast Asian Studies at UC Berkeley, with Designated Emphases in Science and Technology Studies and Gender, Women, and Sexuality Studies, Mauricio Najarro, Ph.D. Student, Joint UC Berkeley-UCSF Medical Anthropology program with a Designated Emphasis in Science and Technology Studies, and featured visiting faculty member Sree Padma Holt, Associate Professor in Asian Studies, Bowdoin College.
Written by Lisa Allette Brooks, Sree Padma Holt, and Mauricio Najarro