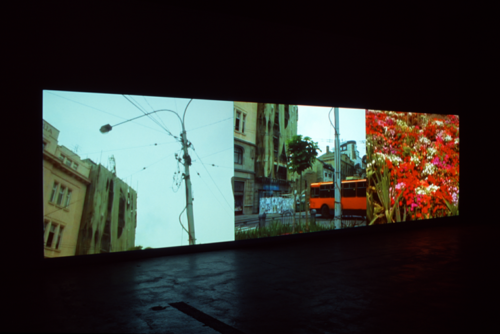 Date/Time
Monday
17 Apr 2017
4:00 pm - 5:00 pm

Location
470 Stephens Hall
Event Type

The Art + Science Residency program will host a virtual introduction of Bull.Miletic for friends of CSTMS on Monday, April 17th.
Bull.Miletic—Nordic artists Synne T. Bull and Dragan Miletic—is the Art + Science Residency program's first official residency. Their proposed project "Aerial View in Motion" will examine "blue planet" photographs of Earth generated in the late 1960s, and situate them alongside Buckminster Fuller's concept of a "spaceship Earth" as a starting point for collaborative art + science exploration.
Bull.Miletic's research at U.C. Berkeley will focus on exploring the relationship between the "objective" ortophotomapped representation of the Earth—articulated through visualized data sets—and the affective volume-image of our planet as a vibrant ecosystem.
The residency will run from July 2017 through December 2018.
This event is sponsored by CSTMS.
Additional sponsorship comes from:  CSTMS