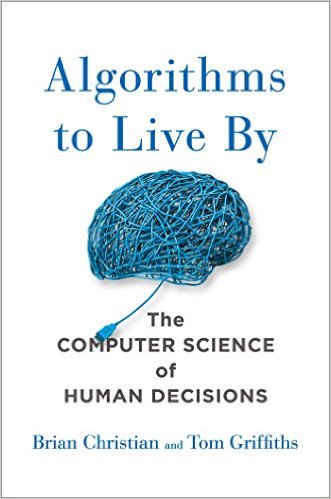 Date/Time
Wednesday
20 Apr 2016
4:00 pm - 5:30 pm

Location
Social Science Matrix
Event Type
Non-CSTMS Event
Social Science Matrix is proud to host authors Brian Christian and Tom Griffiths in a celebration of the release of their book, Algorithms to Live By: The Computer Science of Human Decisions. A reception will follow the discussion.
This new book offers a fascinating exploration of how insights from computer algorithms can be applied to our everyday lives, helping to solve common decision-making problems and illuminate the workings of the human mind. All our lives are constrained by limited space and time, limits that give rise to a particular set of problems. What should we do, or leave undone, in a day or a lifetime? How much messiness should we accept? What balance of new activities and familiar favorites is the most fulfilling? These may seem like uniquely human quandaries, but they are not: computers, too, face the same constraints, so computer scientists have been grappling with their version of such issues for decades. And the solutions they've found have much to teach us.
Brian Christian is the author of The Most Human Human, a Wall Street Journal bestseller, New York Times editors' choice, and a New Yorker favorite book of the year. His writing has appeared in The New Yorker, The Atlantic, Wired, and The Paris Review, and has been translated into eleven languages.
Tom Griffiths is a professor of psychology and cognitive science at UC Berkeley, where he directs the Computational Cognitive Science Lab. He has published more than 150 scientific papers on topics ranging from cognitive psychology to cultural evolution, and has received awards from the National Science Foundation and the Sloan Foundation, among others.
See more here.