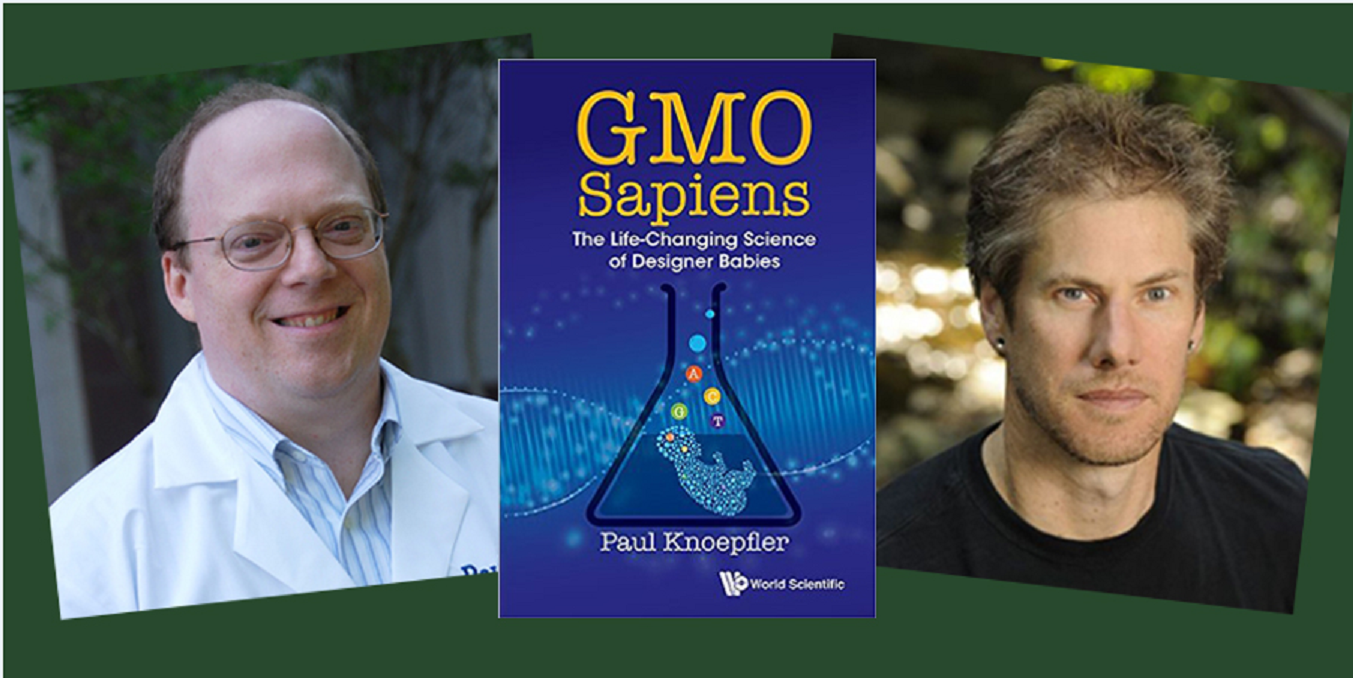 Date/Time
Tuesday
26 Jan 2016
11:00 am

Event Type
Non-CSTMS Event
Paul Kniepfler
Associate Professor, UC Davis
Nathaniel Comfort
Professor in the Department of History of Medicine, John Hopkins University
Exploring Heritable Genetic Modification: The Promise and Perils of Altering Future Humans
Please join the Center for Genetics and Society for the next Talking Biopolitics, a series of live online conversations with cutting edge thinkers about the social meanings of human biotechnologies.
Paul Knoepfler with talk with Nathaniel Comfort and you about his book, GMO Sapiens: The Life- Changing Science of Designer Babies. GMO Sapiens explores in clear and accessible language the suite of genetic engineering technologies that may make possible what previously was considered science fiction: designing future generations of human beings. A stem and cancer cell researcher, Knoepfler raises broader social questions about human variation, the ethical complexities of pursuing genetic "perfection," and contemporary policies.
This online event is free and open to the public, but registration is require!