Date/Time
Friday - Saturday
1 Dec - 2 Dec 2017

Location
Stanford University
Event Type
Non-CSTMS Event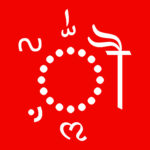 In connection with the 2017-18 Stanford Libraries exhibition, "Facing the World: Type Design in Global Perspective," this two-day international conference brings together scholars, designers, engineers, and technologists to explore Non-Latin type design, book design, interface design, and human-computer interaction beyond the Latin alphabetic world.
The event will take place at Stanford Humanities Center [map]. Additional information available here.

Registration Details
Conference is free and open to the public, but registration is HIGHLY appreciated. Coffee breaks will be provided for attendees, but NO meals will be provided to anyone other than conference speakers.
Click here to register, and click here for the event website.

Program
Friday, December 1, 2017
9:00-9:30: WELCOME
Thomas S. Mullaney (Stanford University), Opening Remarks and Logistics

9:30-11:00
Fiona Ross, "Informing and Inspiring Non-Latin Type Design through Collections-based Research – with particular focus on South Asian Scripts"
Thomas Huot-Marchand, "From the Imprimerie Nationale to ANRT (France): a Tradition of Designing Non-Latin Types for Scholarly Purpose"
Craig Eliason, "The Picasso of Type: How 'Exotic' Scripts Catalyzed Bodoni's Modern-Face Types"
Introduction by Thomas S. Mullaney

11:00-11:15: COFFEE BREAK

11:15-12:45
Bruce Rosenblum, "Early Attempts to Photocompose Non-Latin Scripts"
Liu Zhao & Sun Mingyuan, "The Exploration of Chinese Type Design: From Phototypesetting to Digitization"
Ken Lunde, "Source Han Design and Development: Benefits, Challenges, and Pitfalls"
Introduction by Marci Kwon

12:45-2:00: LUNCH PROVIDED FOR SPEAKERS & CHAIRS ONLY

2:00-3:30
Sergio Trujillo, "Tai-Ahom and its Typographic Implementation"
Zachary Scheuren, "Type Design for Historic and Minority Scripts"
Jo De Baerdemaeker, "Mongolian Newspapers, their Typefaces and Typographic Design"
Introduction by Sharika Thiranagama

3:30: VISIT EXHIBITION "Facing the World: Type Design in Global Perspective"

4:30: RECEPTION

Saturday, December 2, 2017
9:00-11:00
Liron Lavi Turkenich, "Trilingual Signage, Insights on Society"
Ramsey Nasser, "Towards Basic Legibility (and Beyond!): Rendering Arabic Script On Modern Computers"
Scott Klemmer, "When Type Moves Around: The Computational Evolution of Input Devices"
Thomas S. Mullaney, "When Face Becomes Interface: The Case of the Chinese 'Transalphabet'"
Introduction by Haiyan Lee

11:00-11:15: COFFEE BREAK

11:15-1:00
Lara Captan, "Facing the Vacuum: Creating Bridges between Arabic Script and Type"
Thomas Milo, "The Qurʾān as Ultimate Electronic Publishing: How to Preserve Visual and Orthographic Integrity in the Age of Digitisation and Simplification"
C. Ryan Perkins, "Why did the Muslim World Adopt Print So Late? The Challenges of Perso-Arabic Types and the Lithographic Revolution"
Juan Bruce, "The Khojki Script: Printing and Political Affairs at the End of the 19th Century in Bombay"
Introduction by Archana Prakash

1:00-2:15: LUNCH PROVIDED FOR SPEAKERS & CHAIRS ONLY

2:15-3:45
Gerry Leonidas, "Enabling Modernity: Innovation and Reflection in Modulated Greek Typefaces by Adobe, 1998-2012"
Aaron Bell, "Optical Size Adjustments in Korean Hangeul"
Neil Patel, "The Challenges of Integrating Newly Invented Scripts in Computing"
Introduction by Dafna Zur

3:45-4:00: COFFEE BREAK

4:00-5:30
Chuck Bigelow & Kris Holmes, "Harmony, Diversity, and Contrast in Latin/Non-Latin Type Design"
John Berry, "Type Around the World"
John Hudson, "In a Local Voice"
Introduction by Elizabeth Fischbach

5:30-6:00: CLOSING DISCUSSION
This event is sponsored by: Stanford University