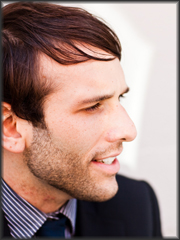 Date/Time
Thursday
31 Oct 2013
3:30 pm - 5:00 pm

Location
470 Stephens Hall
Event Type
Special Event
This Fall, the Berkeley Program in STS has the pleasure of hosting Alexis Madrigal at the Center.
The  Program is holding a faculty discussion with Alexis, science journalist and senior editor at the Atlantic Monthly, where he oversees the technology channel. He is the author of Powering the Dream: The History and Promise of Green Technology. Previously, he  contributed work on science and technology for Wired.com. He also appears regularly on NPR's All Things Considered, as well as other radio outlets.
We will be discussing two of Alexis' pieces:
1) "Not Even Silicon Valley Escapes History"
Historical geography of Silicon Valley, with on-the-ground reporting with geospatial and environmental history.
More information
2) "Is This Virtual Worm the First Sign of Singularity?"
On an attempt to build the first nearly complete C. elegans model.
More information
Wine and light refreshments will be provided.
Invitation only. Please contact Prof. David Winickoff (winickoff at berkeley.edu) if you would like to attend.
This event is in lieu of a weekly CSTMS colloquium.
This event is sponsored by CSTMS.
Additional sponsorship comes from:  Berkeley Program in Science and Technology Studies