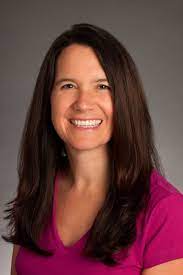 Date/Time
Monday
18 Apr 2022
4:00 pm - 6:00 pm

Event Type
Non-CSTMS Event
Location: 223 Moses Hall
Please join us for our next Global History Seminar. We will discuss a paper by Professor Emily Wakild, drawn from her book-in-progress, Fragile and Stable: How Science Shaped Conservation Landscapes in Patagonia and Amazonia. The paper that we will discuss in the seminar is titled "Chile's Torres del Paine: Processes of Extinction and Invasion on a Magellanic Frontier."
Emily Wakild is an environmental historian of Latin America at Boise State University, where she is the Director of Environmental Studies in the School of Public Service. Her research tries to account for the ways that various Latin American societies have deliberately conserved nature in different times and places. Her first book, Revolutionary Parks: Conservation, Social Justice, and Mexico's National Parks, explores how the Mexican Revolution prompted the creation of forty national parks, making Mexico the country with the largest number of national parks by 1940. Revolutionary Parks received awards from the Conference of Latin American History, the Forest History Society, and the Southeastern Council on Latin American Studies. Professor Wakild is also the co-author of a Primer for Teaching Environmental History and the co-editor of The Nature State: Rethinking the History of Conservation. 
Professor Wakild's Global History Seminar paper draws from her current book project, Fragile and Stable: How Science Shaped Conservation Landscapes in Patagonia and Amazonia, which is under contract with Oxford University Press. Using two paradigmatic regions— Patagonia and Amazonia— the book traces threads of scientific investigation and compares processes of park building to interpret their enduring significance. The chapter that we will discuss in the seminar narrates the history of the entangled processes of nature conservation, field science, state building, and frontier development that shaped the history of Chile's Torres del Paine National Park.
Since 2010, the Berkeley Global History Seminar has provided a venue to discuss cutting-edge work-in-progress on global, international, transnational, and borderlands history. The seminar is generously funded by the Institute for International Studies. Professor Wakild's visit is co-sponsored by the Center for Latin American Studies and the History Department. Her paper will be pre-circulated to members of the Global History Seminar email list. If you'd like to join the list for this and/or future events, please email Rebecca Herman at rebeccaherman@berkeley.edu.
Department of History
This event is sponsored by: Center for Latin American Studies • Department of History • Institute of International Studies at UC Berkeley