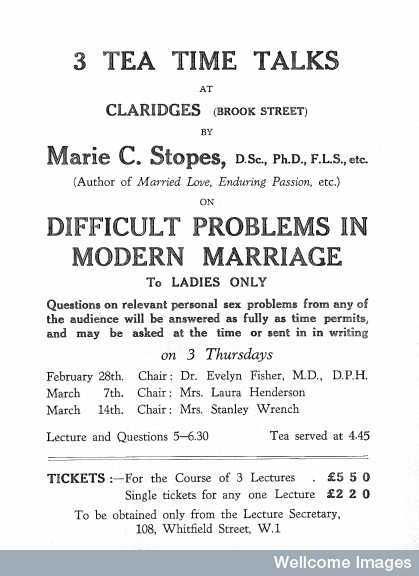 Date/Time
Monday - Tuesday
4 May - 5 May 2015

Event Type
Conference
An Interdisciplinary Workshop
Organized by Kate Fisher, Jana Funke and Rebecca Langlands.
Sponsored by University of Exeter & Hosted by CSTMS
Attempts to offer advice, counselling or guidance on sexual issues can be found in many cultures around the world and across history. What counts as 'ideal' or 'problematic' sexual conduct and what are considered useful strategies to relieve, improve or cure sexual issues, however, differs radically across historical and cultural contexts and is crucially dependent on shifting understandings of sexual desire and its relation to the self and society. All such therapeutic practices (understood in the broadest possible sense) draw on particular bodies of knowledge about sexuality that are held to be useful, meaningful and authoritative, and which provide the vital frameworks for identifying and addressing broader concerns around sexuality.
This workshop seeks to develop new perspectives on sexual health, sexual wellbeing and sexual therapy by exploring how and why different forms of knowledge (scientific, biomedical, pharmaceutical, political, literary, historical, spiritual, etc.) come to be seen as authoritative. It asks how different forms of sexual knowledge are used in the context of sexual therapy to articulate and communicate ideas and experiences. As well as mapping the ways in which various kinds of knowledge inform therapeutic practice today, we are interested in wider historical and cultural perspectives: how do shifting ideas about sexuality, the self and society shape our perception of the feasibility, significance and purpose of sexual therapy on an individual and social level?
The workshop will bring together scholars in the humanities, social sciences, and health sciences with sexual health practitioners to explore historical and present-day perspectives on sexual therapy from different disciplinary angles. By mapping sexual knowledge across different medical and non-medical fields in the past and present, we seek to develop a broad and richly contextualised understanding of the aims and development of sexual therapy in all its forms, and to address some of the major challenges that arise for practitioners working in sex therapy or related fields today.
The workshop will consist of a series of exploratory and discussion-focused sessions without formal presentations. As such, participants are not expected to present conventional research papers, but are invited to engage in discussion, share ideas and consider potential future collaborations throughout the workshop.
If you are interested in attending the workshop or would like to get further information, please get in touch with Kate Fisher (k.fisher@exeter.ac.uk), Jana Funke (j.funke@exeter.ac.uk) or Rebecca Langlands (r.langlands@exeter.ac.uk).
This event is sponsored by CSTMS.
Additional sponsorship comes from:  University of Exeter