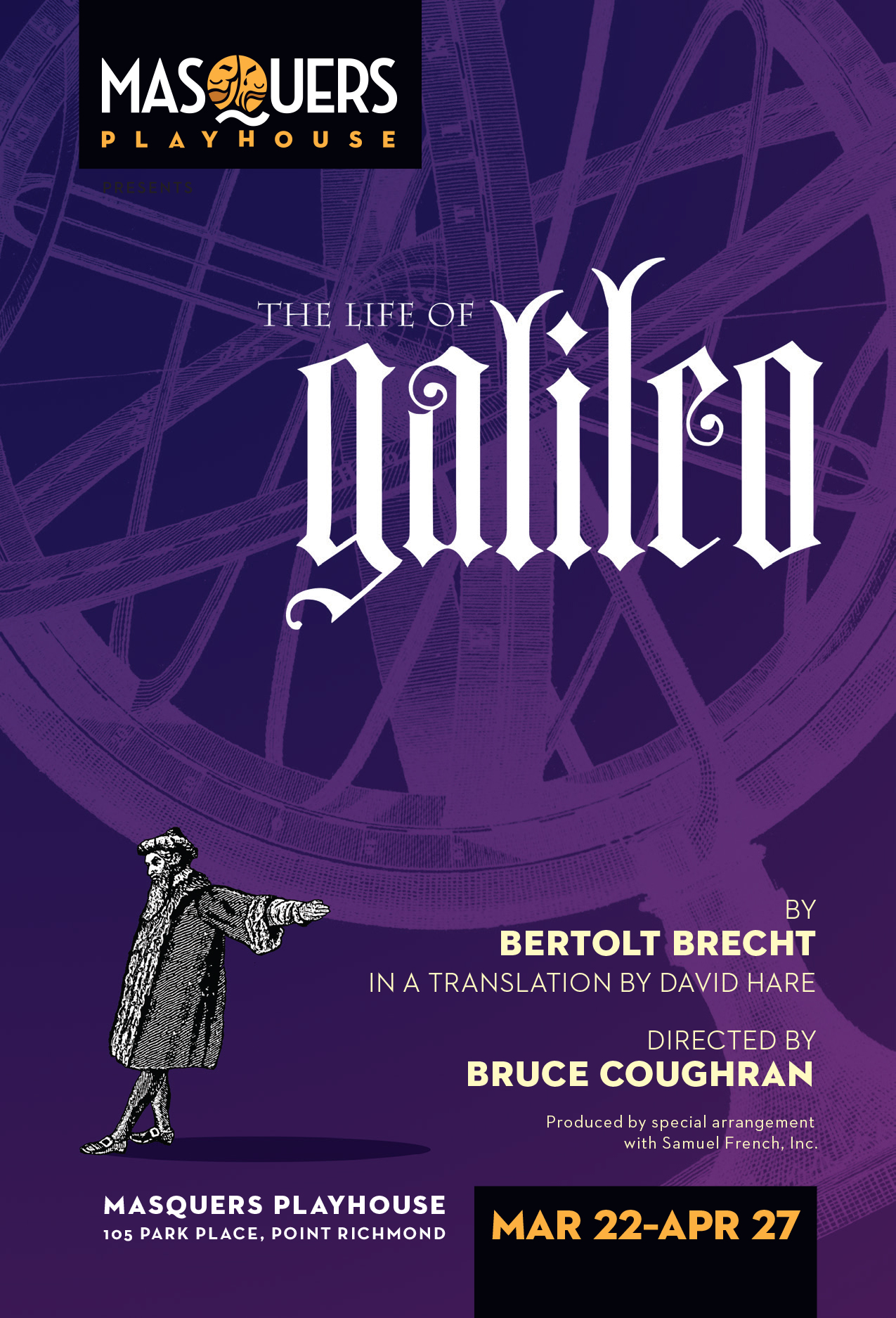 Date/Time
Friday - Saturday
22 Mar - 27 Apr 2013

Location
Masquers Playhouse
Event Type
Non-CSTMS Event
Arguably Brecht's greatest play, "The Life of Galileo," beautifully captures a brilliant discovery that changed the world. Armed with a telescope and a questioning mind, Galileo incites a war between reason and faith that challenges his own integrity. In a translation by English playwright David Hare, this play is a spellbinding lesson in the consequences of genius. 
FEATURING Georgie Craig, Miranda Craig, Laura Domingo, Bruce Kaplan, Bill McClave, Simon Patton, Stanley Spenger, Matthew Surrence, John Terrell, Campbell Zeigler
Fridays and Saturdays at 8pm
Sunday matinees at 2pm on April 7 and 14
Masquers theater/dinner benefit at 2pm on Sunday, April 21
Download the flyer for more information on ordering tickets and pricing.
This event is sponsored by: Masquers Playhouse