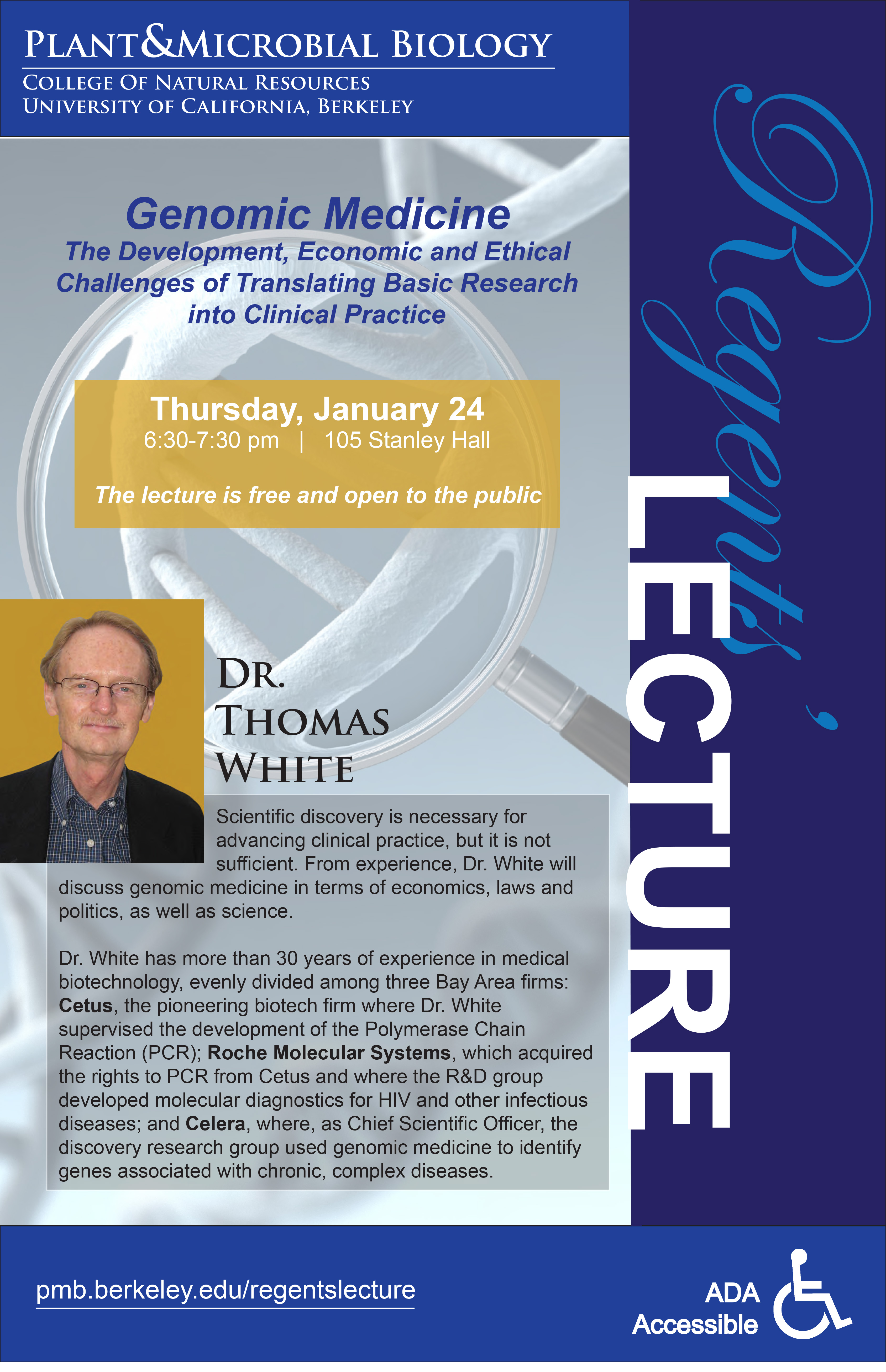 Date/Time
Thursday
24 Jan 2013
6:30 pm - 7:30 pm

Location
105 Stanley Hall
Event Type
Non-CSTMS Event
Scientific discovery is necessary for advancing clinical practice, but
it is not sufficient. From experience, Dr. White will discuss genomic
medicine in terms of economics, laws and politics, as well as science.
Dr. White has more than 30 years of experience in medical biotechnology,
evenly divided among three Bay Area firms: Cetus, the pioneering biotech
firm where Dr. White supervised the development of the Polymerase Chain
Reaction (PCR); Roche Molecular Systems, which acquired the rights to
PCR from Cetus and where the R&D group developed molecular diagnostics
for HIV and other infectious diseases; and Celera, where, as Chief
Scientific Officer, the discovery research group used genomic medicine
to identify genes associated with chronic, complex diseases.
For more information, please check the website.
This event is co-hosted by PMB and CNR, and the faculty host is John Taylor.