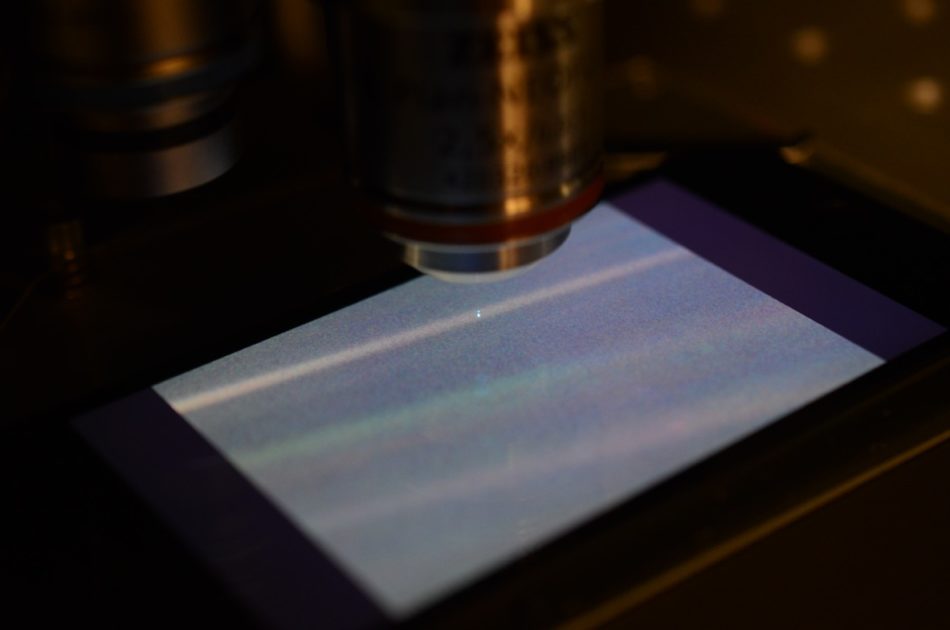 The Center for Science, Technology, Medicine & Society (CSTMS), in partnership with the Arts Research Center (ARC), hosts an artist-in-residence program that will focus on nurturing exchanges between art, design, technology, science, and engineering at UC Berkeley, in the Bay Area, and across the region. The Center for Science, Technology, Medicine & Society is a research unit at UC Berkeley dedicated promoting rigorous interdisciplinary research based on the conviction that the pressing problems of our time are simultaneously scientific and social, technological and political, ethical and economic. The Arts Research Center is a think tank for the arts. It acts as a hub and a meeting place, and provides a space for reflection where artists, scholars, curators, and civic arts leaders from a variety of disciplines can gather and learn from one another.
The Art+Science in Residence program will host artists who are drawn to collaboration, interested in interdisciplinary artistic, scientific and technological dialogue, and open to developing new working methods and research techniques. If you are interested in participating in the program, please contact us at our email address, listed below.
Projects can take myriad forms, such as multimedia performances, theatrical productions, animated film making, immersive installations, walking tours, community based research and online projects. We welcome diverse interpretations of our core themes, 'art' and 'science.' The program embeds artists within the unique culture of the Center and UC Berkeley at large. It affords access to a dynamic and diverse community of scholars, visitors, staff, and provides opportunities for exposure to a broad public.
While the Center accommodates different scheduling needs, residencies typically unfold over one year and include both an exploratory and project-development phase.
The program opened with a pilot residency in fall 2017 featuring the Nordic artists Bull.Miletic: Synne T. Bull and Dragan Miletic. The artists create award winning film- and video-based installations that link the mediating effect of cinema with urban spaces and invent or repurpose recording techniques and projection mechanisms.
Previous Artists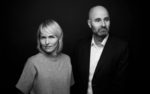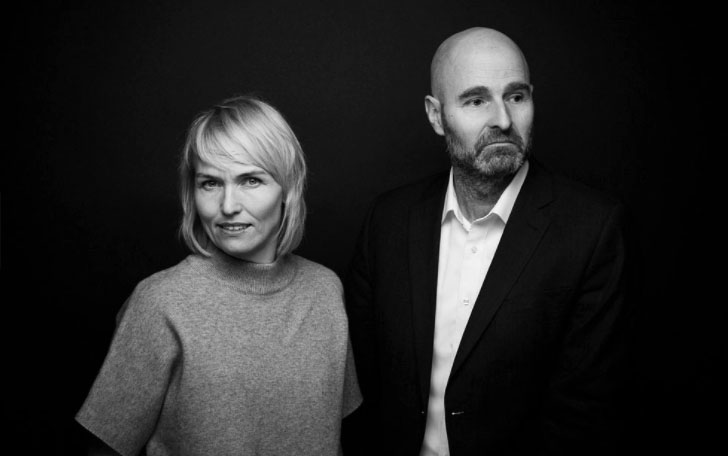 Bull.Miletic are visual artists Synne T. Bull (Norway) and Dragan Miletic (USA, b. Yugoslavia). Their work is an on-going investigation into the moving image and its production of space. Operating at the intersection of art and new technologies, Bull.Miletic's digital media and installation works take the notion of expanded cinema further through the history and innovation of mobility and travel, foregrounding the spatial imagination of varied fields such as architecture, cartography and space exploration. A core interest lies in media technologies of the moving image, and Bull.Miletic frequently invents new recording techniques and projection mechanisms. They remake and reimagine familiar ways of seeing through experiments situated at the intersection of scientific visualization, technology and contemporary art.
Bull.Miletic have shown internationally at venues including Venice Biennale, WRO Media Art Biennale, California Biennial, Yerba Buena Center for the Arts, San Francisco, German Architecture Museum, Frankfurt, Künstlerhaus Bethanien, Berlin, Pasadena Museum of California Art, Victorian Arts Center, Melbourne, Pacific Film Archive, Berkeley, Ulrich Museum of Art, Wichita, Henie Onstad Art Center, Høvikodden, and Museum of Contemporary Art, Belgrade. Their work has been reviewed in Artforum, Aftenposten, Billedkunst, Kunstkritikk, Mousse Magazine, San Francisco Chronicle, and Rhizome among others Bull.Miletic's work is represented by Anglim Gilbert Gallery.
Bull.Miletic were the recipients of the Bay Area Video Coalition's Video Maker Award, Oslo Screen Festival's Best Norwegian Video Award and have received professional grants from the San Francisco Arts Commission, Arts Council Norway, Nordic Institute for Contemporary Art, Office for Contemporary Art Norway and CEC ArtsLink among others. They lectured in programs such as Art, Technology, and Culture Lecture Series, at the University of California Berkeley in 2011 and SCMS Annual Conference 2013 Chicago. Their work has been nominated for Rockefeller Media Art Award as well as San Francisco Museum of Modern Art's SECA Art Award. They were artists in residence at the Headlands Center for the Arts in 2003, at Künstlerhause Bethanien Berlin in 2004, at Nordic Artists' Center Dale in 2006, and at Cité internationale des arts Paris in 2007.
Bull.Miletic initiated and organized several exhibitions including Net.Film in 2002 and the Urban Images symposium at Oslo National Academy of the Arts in 2010, documented in the volume Urban Images: Unruly Desires in Film and Architecture published by Sternberg press in 2011. In 2012 they were Visiting Artists at the Cinema and Media Studies, University of Chicago and were part of the art research project 're:place' in association with Bergen Academy of Art and Design, Oslo National Academy of the Arts and The Grieg Academy, which culminated in the survey exhibition This Must be the Place. Currently they are working on a joint art research project entitled Aerial View in Motion.
The Project
Their project, entitled "Aerial View in Motion," is a joint artistic research project at the Department for Media and Communication, University of Oslo, and the Norwegian University of Science and Technology.
The recent surge of aerial imaging technologies such as satellites and drones has prompted scholarly discussions on what has come to emerge as a new visual paradigm. Today, the aerial view is in motion, not only through the physical attachment of cameras to mobile machines but most prominently in the way these technological mediations are distributed and networked between billions of portable electronic devices, merging news feeds and entertainment with intelligence operations. The complex contradictions of displacement and overview generated by the view from above thus enters a new paradigm of modular groundlessness as it combines with technologies on the ground and networked geospatial data in new diagrams of technical automation. Approaching this subject from the perspective of cinema and contemporary art, Bull.Miletic's four-year artistic research project brings into question the entangled relations between the moving image and cartography, while addressing the imaginative and emotional capacities increasingly colonized by remote sensing and aerial imaging technologies.
Graduate Student Researcher
Henry Schmidt is a graduate student in the History Department at U.C. Berkeley. He studies the history of science, and especially the nineteenth century use of chemicals in agriculture, disinfection, and medicine.
For the 2018 – 2019 school year, he will serve as the Art + Science Residency Program's Graduate Student Researcher, documenting the program's evolution as an experiment in the combination of art and science.
Contact
Gretchen Gano, CSTMS Research Fellow, ggano@umass.edu,
Lauren Pearson, ARC Associate Director, lauren.pearson@berkeley.edu,
or Henry Schmidt, CSTMS Graduate Student Researcher, henry_schmidt@berkeley.edu
For more information about the Center see http://cstms.berkeley.edu/