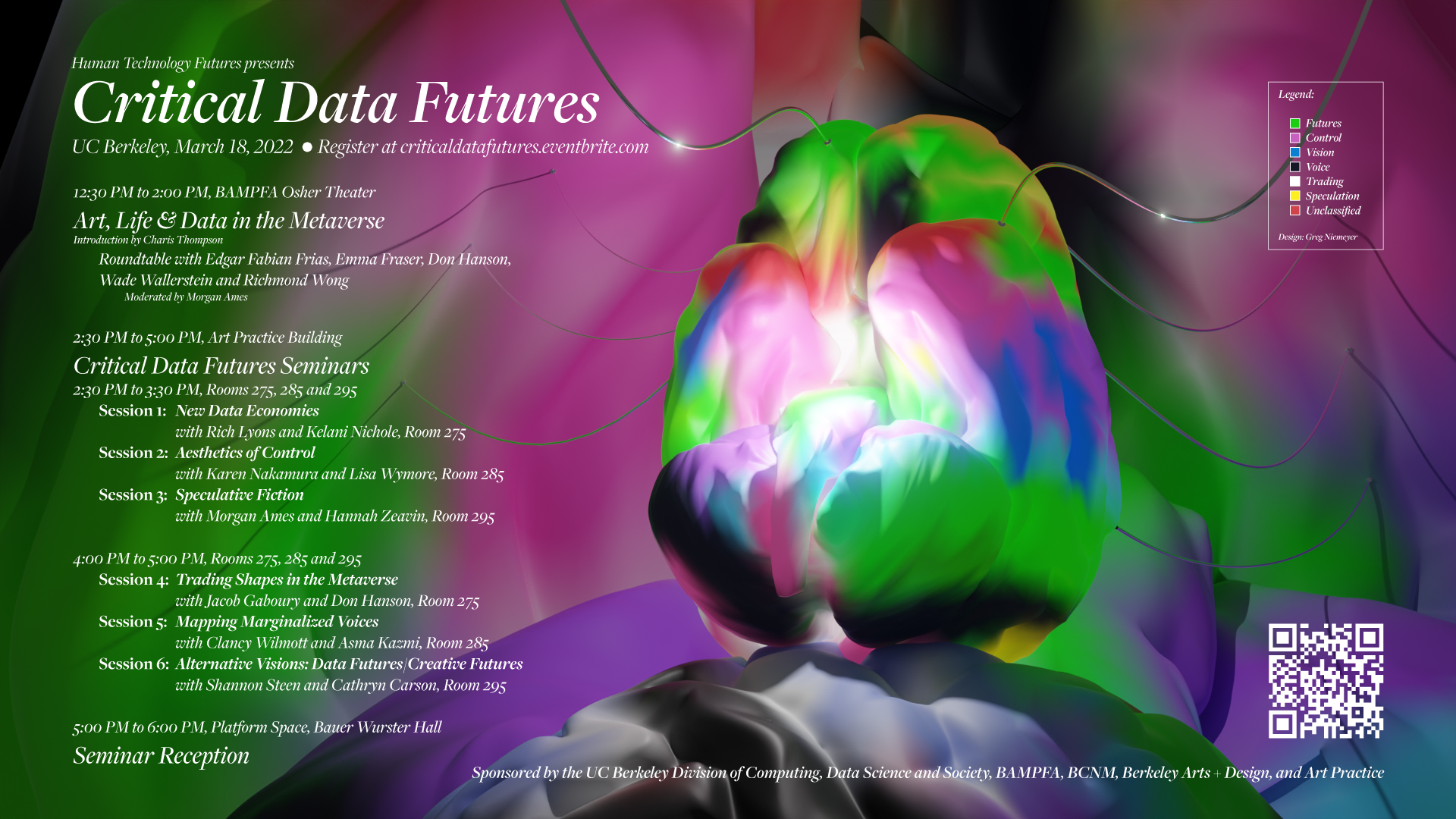 Date/Time
Friday
18 Mar 2022
12:30 pm - 5:00 pm

Event Type
Special Event
The unknown potentials of the metaverse and web 3 are both exciting and terrifying. Technologists, innovators and critics have been exploring the implications of a potential shift to decentralized, user-centered 3D experiences, which could eclipse our familiar two-dimensional ways of interfacing with our screens.
Here, urgent questions emerge about who owns our virtual bodies as they move through the metaverse, from work to play and home. At the same time, new modes of expression through online personas, animations, digital art, simulations, and machine learning promise to reveal new modes of cultural production and ways of living together. At 12:30pm PT, join our panel of media innovation experts including Edgar Fabian Frias, Emma Fraser, Don Hanson, Wade Wallerstein and Richmond Wong to discuss the challenges and opportunities awaiting our curious explorations in this emerging space of critical data futures.
Following the keynote plenary, join one of six faculty-led workshop sessions exploring facets of the metaverse and the future of sociotechnical relations. See more here.
This event is sponsored by CSTMS.
Additional sponsorship comes from:  Berkeley Institute for Data Sciences • CSTMS
CSTMS