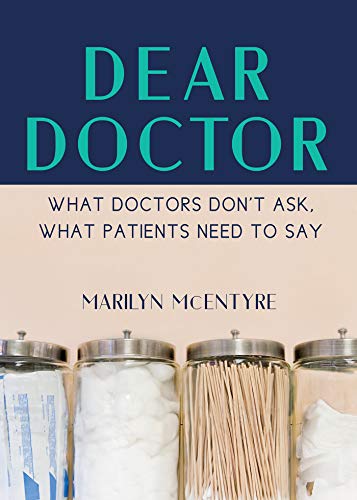 Date/Time
Wednesday
9 Dec 2020
12:00 pm - 1:00 pm

Event Type
Special Event
Marilyn McEntyre, PhD
Fellow in the Program for Medical Humanities
Please email cstms@berkeley.edu for zoom link.
Marilyn McEntyre, PhD, Fellow in the Program for Medical Humanities, will be speaking at this month's meeting next Wednesday, Nov. 11, at noon on her forthcoming book, Dear Doctor: What Doctors Don't Ask, What Patients Need to Say.   The book, written as an open letter to a doctor, offers reflections on how, even in brief clinical conversations, a more imaginative exchange of information might enable both doctor and patient to pursue healing more effectively.
Dr. McEntyre has taught medical humanities for many years, including ten years in the UCB-UCSF Joint Medical Program.  She is a contributing editor to the Online Database of Literature, Arts and Medicine. Her writings in the field include Patient Poets: Illness from Inside Out (UC Medical Humanities Press, 2013).
This event is sponsored by CSTMS.
Additional sponsorship comes from:  CSTMS • Program for the Medical Humanities
Program for the Medical Humanities