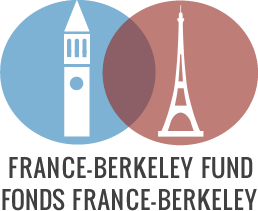 Date/Time
Wednesday - Friday
2 May - 4 May 2018

Event Type
Workshop
From May 2 to 4, 2018, the Berkeley Institute for Data Science (BIDS) and Paris based Sciences Po MediaLab, in collaboration with UC Berkeley Center for Science, Technology, Medicine, & Society (CSTMS) and D-Lab are organizing a workshop on the theme: "Mapping controversies and conspiracies: Exploring conceptual boundaries and pedagogical practices".
Following the first series of workshops held in Paris in October 2017 and March 2018, this event will gather STS scholars from UC Berkeley, the Science History Institute and UC Santa Cruz to discuss the the intersections of the tools building, methods and infrastructures for research and teaching, with a special focus on datafication, digitalisation, and the studies of the digital worlds.
This series of workshops has been made possible thanks to the generous support of the France Berkeley Fund, The Berkeley Institute for Data Science and the Initiatives d'excellence en formations innovantes, a program of the French National Research Agency.
The workshop will be held at BIDS, D-Lab and CSTMS.
For more information about the workshop, please contact Charlotte Mazel-Cabasse (charlottecabasse@berkeley.edu)
This event is sponsored by CSTMS.
Additional sponsorship comes from:  Berkeley Institute for Data Sciences • CSTMS • France Berkeley Fund
CSTMS