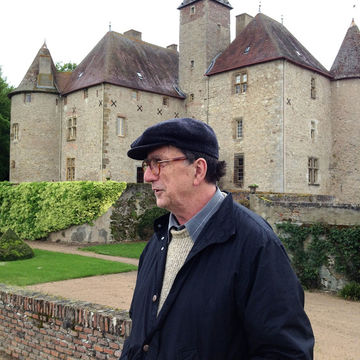 Date/Time
Tuesday
14 Nov 2023
4:00 pm - 6:00 pm

Location
Stanford University
Event Type
Non-CSTMS Event
Among the most creative and influential scholars of the last 50 years, the protean Bruno Latour (1947-2022) was variously described as sociologist, philosopher, and anthropologist. His books Laboratory Life (1979, with Steve Woolgar), Science in Action (1987), and We Have Never Been Modern (1991) helped create the interdisciplinary field of science & technology studies (STS). He challenged sociological conceptions of agency, action, and society. Latourian ideas and phrases such as "immutable mobiles," "actor-network theory," and "parliament of things" traveled widely in the social sciences. In his later career, Latour focused on climate change and human responsibility in Facing Gaia (2017), On the Emergence of an Ecological Class (2022, with Nikolaj Schultz), and other works. Latour was fascinated with art and theater; with collaborators, he mounted numerous exhibitions and performances.
In this event, five scholars who knew and worked closely with him reflect on Latour's life and work, with special attention to the future of his intellectual legacy.
Featured speakers:
Donna Haraway, UC Santa Cruz
Geoffrey Bowker, UC Irvine
Paul Edwards, Stanford University
Gabrielle Hecht, Stanford University
Duana Fullwiley, Stanford University
This event is free and open to the public.  A reception will follow the event. For more information and a link to the RSVP, view Stanford's post here.