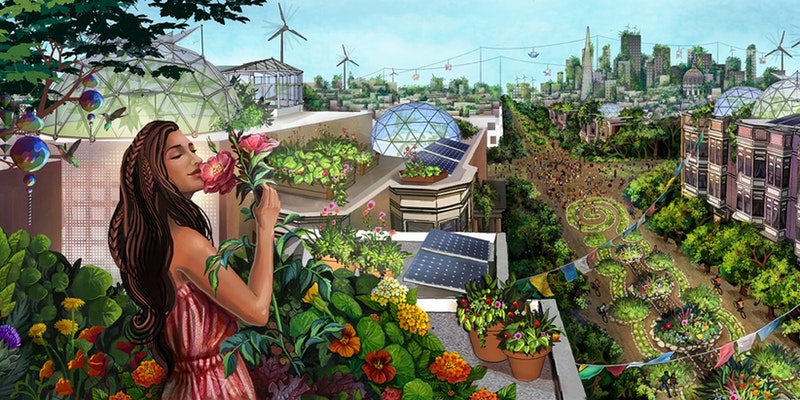 Date/Time
Wednesday
18 Oct 2017
1:00 pm - 8:00 pm

Location
470 Stephens Hall
Event Type
Non-CSTMS Event
 Speculative Fiction Workshop with Joan Haran and Martha Kenney
With interventions from Starhawk, Donna Haraway, and Elizabeth Stephens
Wednesday, October 18, 2017
1:00-4:30 PM
DARC Light Lab 306, UC Santa Cruz
In this workshop we will take inspiration from Starhawk and Donna Haraway. In their writings since the later 1970s we can trace both the influence of a web of feminist SFs, including speculative fiction, science fiction and speculative fabulation, and their own crafting of SF. They are both authors of feminist SF; most explicitly with Starhawk's The Fifth Sacred Thing (1993) and its sequel City of Refuge (2015) and Haraway's "The Camille Stories" (2016) but also implicitly in their work on movement-building and figuration. They use SF not to conjure purified alternatives or forms of escape, but to remain embedded in and accountable to the world. The workshop will focus on this mode of SF and their insistence on accounting for compromised and difficult relationality, shared responsibility and non-innocence. See more here.
A Public Conversation with Donna Haraway and Starhawk
Magic, Figuration & Speculative Fiction as Calls to Action
Wednesday, October 18, 2017
6:00-8:00 PM
DARC Lab 108, UC Santa Cruz
Please register to attend as seating is limited.
Starhawk and Haraway will engage questions about their lifetimes of activism and writing in a conversation moderated by SJRC Visiting Scholar, Joan Haran. The dialogue will explore the convergences and divergences of their respective work in ecofeminism and feminist science studies. How do they each account for their participation in key social movements and what do they understand to be the most urgent work to be done in our current moment? See more here.