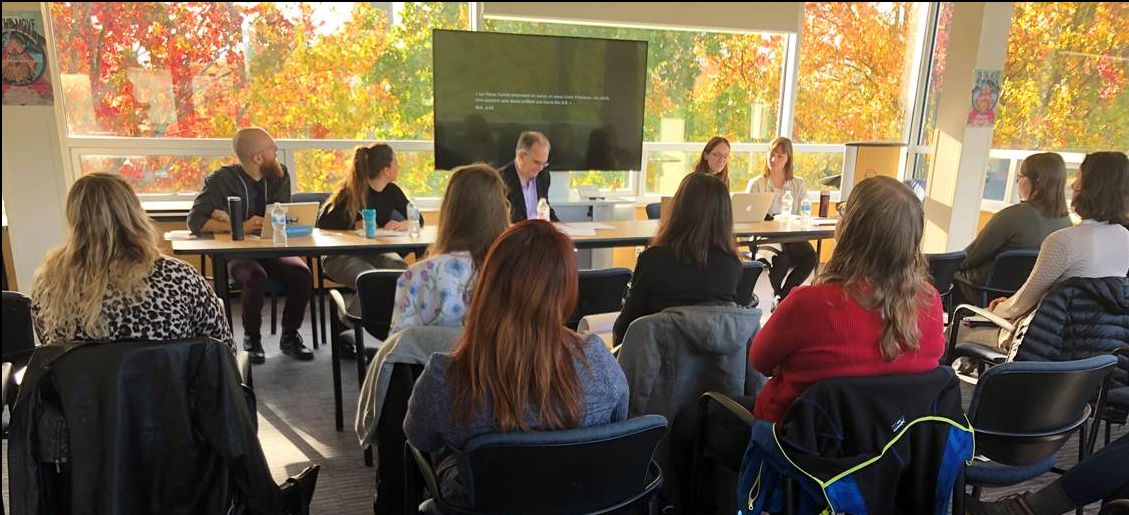 Date/Time
Thursday
28 Apr 2022
4:00 pm - 5:30 pm

Event Type
Symposium
Come join us on Thursday, April 28th at 4:00 pm for our final CSTMS event of the semester! Four graduating PhD candidates in the Science and Technology Studies Designated Emphasis (STS DE) program will present their dissertation research and talk about their experience in the STS DE, followed by a general Q&A.
Renata Barreto is a JD / PhD candidate at Berkeley, where her research focuses on the harms that machine learning models cause to marginalized groups. Renata bridges computational social science, science and technology studies, and technology law. She brings these different lenses to bear in identifying and measuring bias in sociotechnical systems, as well as in developing mitigation strategies to address these fairness concerns. Renata will be joining Spotify's Trust and Safety Research and Algorithmic Responsibility team as a Research Scientist.
"Digging into the (Internet) Archive: Examining the NSFW Model Responsible for the 2018 Tumblr Purge"
In December 2018, Tumblr took down massive amounts of LGBTQ content from its platform. Motivated in part by increasing pressures from financial institutions and a newly passed law — SESTA / FOSTA, which made companies liable for sex trafficking online — Tumblr implemented a strict "not safe for work" or NSFW model, whose false positives included images of fully clothed women, handmade and digital art, and other innocuous objects, such as vases. At the time, Tumblr was considered a safe haven for the LGBTQ community. This paper digs into a slice of the 90 TB of data saved by the Archive Team, and is a unique opportunity to peek under the hood of Yahoo's open_nsfw model.
Gil Brege
r is a Ph.D. candidate in Cuneiform Studies at the Department of Middle Eastern Languages and Cultures with a designated emphasis in Science and Technology Studies. He specializes in Babylonian astronomy and integrates approaches from history and philosophy of science. His dissertation, entitled "Ziqpu-stars and Cuneiform Knowledge: Meaning, Applications, Contexts," is the first comprehensive treatment of a set of fixed stars in Babylonian astronomy.
"Interpreting Culminating Stars as Intercalary Indicators and Its Implication for Babylonian Astronomy"
The earliest attestation of culminating stars (known as ziqpu-stars in Babylonian astronomy) is found in the astronomical compendium called MUL.APIN. Their role in the text, however, is not entirely clear. In this talk, I will present an interpretation for the role of the ziqpu-stars in MUL.APIN, the reason for their inclusion in the text, and what this means for astronomy in 1st millennium BCE Babylonia.
Lisa Allette Brooks recently completed her PhD at UC Berkeley in South and Southeast Asian Studies with Designated Emphases in Science and Technology Studies and Women, Gender, and Sexuality. Her work has been published in Medical Anthropology Quarterly, Asian Medicine, Asian Review of World Histories, and a multimedia edited volume Fluid Matter(s) published by Australia National University Press. Lisa co-edited a recent issue of Asian Medicine, "Medicines and Memories in South Asia," and she is the journal's South Asia Book Editor. She is currently a Research Fellow at the Center for Science Technology Medicine and Society at UC Berkeley and the recipient of an Association for Asian Studies 2022-2023 Pipeline Grant for her book project Leech Trouble: Therapeutic Entanglements in Human-Leech Medicines.
"Interspecies Agencies and Care in Ayurvedic Leech Therapy"
Leeches and humans have a long history of medical entanglement. For over two thousand years leeches have been regarded by humans as a both a venomous nuisance and a medical technology. Based on textual and ethnographic research spanning two millennia, this study examines interspecies agency and practices of care in two distinct contexts where humans have engaged with leeches in medicine: 1) first-millennium South Asian Sanskrit medical treatises describing leech classification, the care of leeches, and bloodletting through leech therapy, and 2) leech therapy as practiced at a contemporary Ayurvedic clinic in Kerala. This paper considers how leeches challenge our notions of medical agency and the spectrum of ways that interspecies care is negotiated in human-leech medicine.
Savannah Cox is a PhD Candidate in the Department of City and Regional Planning. Her work examines urban resilience, adaptive infrastructure, and climate finance, and has been published in The Geographical Journal, Environment and Planning A: Economy and Space, and Economy & Society, among others. She plans to file in fall 2022.
"Why's every problem a climate problem?" The Politics of  "Everyday" Climate Expertise in Miami, Florida
For years, climate NGOs have cited local climate literacy programming as key elements of their successful efforts to develop equitable urban resilience agendas. But how and to what effect is this everyday expertise made, and made valuable? This paper investigates these questions through a case study of local NGO "climate speaker" trainings in Miami, Florida, whose graduates have played significant roles in recent government decisions to allocate resilience funds toward low-resource, largely Black Miami neighborhoods. Drawing on data collected through documentary analysis, interviews with NGO officials and training attendees, and ethnographic observation of these trainings, I argue that in Miami the construction of authoritative, everyday climate expertise hinges on racialized code-switching. Because what counts as everyday climate expertise in a given city is tied to contextually- and geographically-specific regimes of value, reflexive engagements with climate expertise are necessary to advance equitable resilience efforts that do not reproduce the inequalities they aspire to address.
This event is sponsored by CSTMS.
Additional sponsorship comes from:  CSTMS