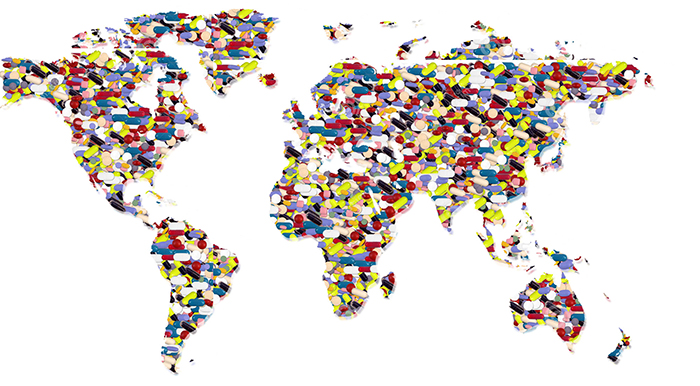 Date/Time
Thursday
3 Oct 2013
4:00 pm - 6:00 pm

Location
470 Stephens Hall
Event Type
Colloquium
Emilie Cloatre
Senior Lecturer in Law, Kent Law School
Martyn Pickersgill
Senior Research Fellow in Biomedical Ethics, The University of Edinburgh
"Legal (Dis)Ordering and Pharmaceutical Markets: Unpacking Global Intellectual Property in Sub-Saharan Africa" by Emilie Cloatre
In this paper, I start by reflecting on how interdisciplinary legal studies can be brought into conversation with STS. I argue that the insights of STS are suggestive of a radical reconceptualization of the ontology of law, and have opened up important questions for critical legal scholarship. In particular, STS emphasis on the complexity of processes of ordering, on the entanglement of knowledge, practices, and materiality, and on the fragility of boundaries and categories, invites us to rethink the ways in which law should be understood and approached. I illustrate my purpose through a discussion of the nature and modes of action of pharmaceutical patents, and how they can be understood in the context of African pharmaceutical markets. I argue that a closer, STS-inflected, analysis of the movements of generic and branded medicines in local markets, together with an attention to processes of legal translation rooted in critical socio-legal studies, open important questions for our conceptualization of law. I suggest that the modes of action of the law are more elusive and uncertain, but also more deep-running, complex, and at times effective, than often presumed, and that engaging STS and critical legal scholarship offers a way to conceptualise this multiplicity.
"Depharmaceuticalising Mental Health" by Martyn Pickersgill
Recent work in STS has been concerned with 'pharmaceuticalisation' – the increasing place, role, and impact of prescription drugs in and on society. Compelling case studies have been produced – particularly in regards to mental health in the US – which demonstrate the importance of industry, healthcare systems, and consumerism in developing and expanding drug markets. In this paper, I draw on research around the sociology of psychology in order to suggest that in the UK, we can see a policy push towards the depharmaceuticalisation of mental health.  Drawing on documentary analysis and interviews with clinicians and key policy actors, I elucidate the mutually constituting economic, ethical, and clinical imperatives that are seeking to scale down the use of pharmaceuticals in mental health. In so doing, I underscore the ways in which discourses and debates associated with processes of pharmaceuticalisation also adhere to and develop  depharmaceulticalisation. I show how (in)formal governance and regulation are employed as tools through which dreams of depharmaceuticalisation could be made manifest. I will show that imaginaries of depharmaceuticalisation are actively driving policy and practice in the UK; second, that, perhaps counter-intuitively, these are being supported by similar material and symbolic elements that have propelled pharmaceuticalisation in other contexts; and third, that regulation plays a key role in processes of depharmaceuticalisation.
This event is sponsored by CSTMS.
Additional sponsorship comes from:  Berkeley Program in Science and Technology Studies