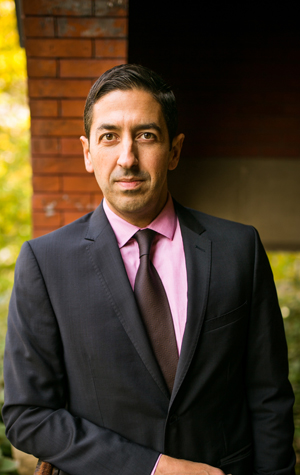 Date/Time
Tuesday
29 May 2018
1:00 pm - 5:00 pm

Location
HSW-300 Auditorium
Event Type
Non-CSTMS Event
Sandro Galea
Dean, Boston University School of Public Health
The First UCSF Colloquium on Population Health & Health Equity.
Dr. Galea's scholarship is at the intersection of social and psychiatric epidemiology with a focus on the behavioral health consequences of trauma, including firearms. He has published more than 700 scientific journal articles, 50 chapters, and 13 books and is widely cited in the lay press. His latest book, Healthier: Fifty Thoughts on the Foundations of Population Health was published by Oxford University Press in 2017.
Dr. Galea's keynote will launch our discussion of how a leading academic medical center like UCSF can harness scholarship, education, and clinical care to tackle society's thorniest problems — problems that prevent us from achieving levels of health and well-being that we know are possible for all. Examples of UCSF's current efforts in population health and health equity will be discussed and opportunities for expanded impact explored.
Everyone is welcome, but space is limited!
You don't have to identify strictly as a "population health scientist" to attend! Just bring your commitment to helping UCSF have a greater impact on improving the health and well-being of our patients and the communities we serve both locally and globally. Space is limited, so RSVP early to guarantee a spot.
Reception to follow the colloquium.
Please RSVP here by May 25th. For more information, contact Ashli Butler at ashli.butler@ucsf.edu
This event is sponsored by: UCSF