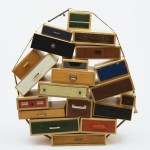 The STS* Working Group  is a group of scholars brought together by shared interest in STS practices and approaches. Our research interests span a broad range of STS scholarship.  The working group meets periodically to share and discuss works in progress and review key and novel papers in the field.  Members are encouraged to make as many meetings as possible, as the intent of the group is to develop a community of scholars with shared knowledge.
Colloquium speakers in STS who present for the larger CSTMS group (the Thursday CSTMS Colloquium) are often invited to hold a master class with the working group during the week of their presentation. This is a great opportunity to engage in conversation with invited speakers.
If you would like to join us, please sign up for our email list. This list is specific to the working group, and does not cover general announcements.
* Science, Technology, & Society or Science & Technology Studies. . . take your pick!
Follow us on Facebook at STS@Berkeley or email cstms@berkeley.edu to join our bCourses site and stay posted on our meetings and events!
Picture: You Can't Lay Down by Tejo Remy, 1991