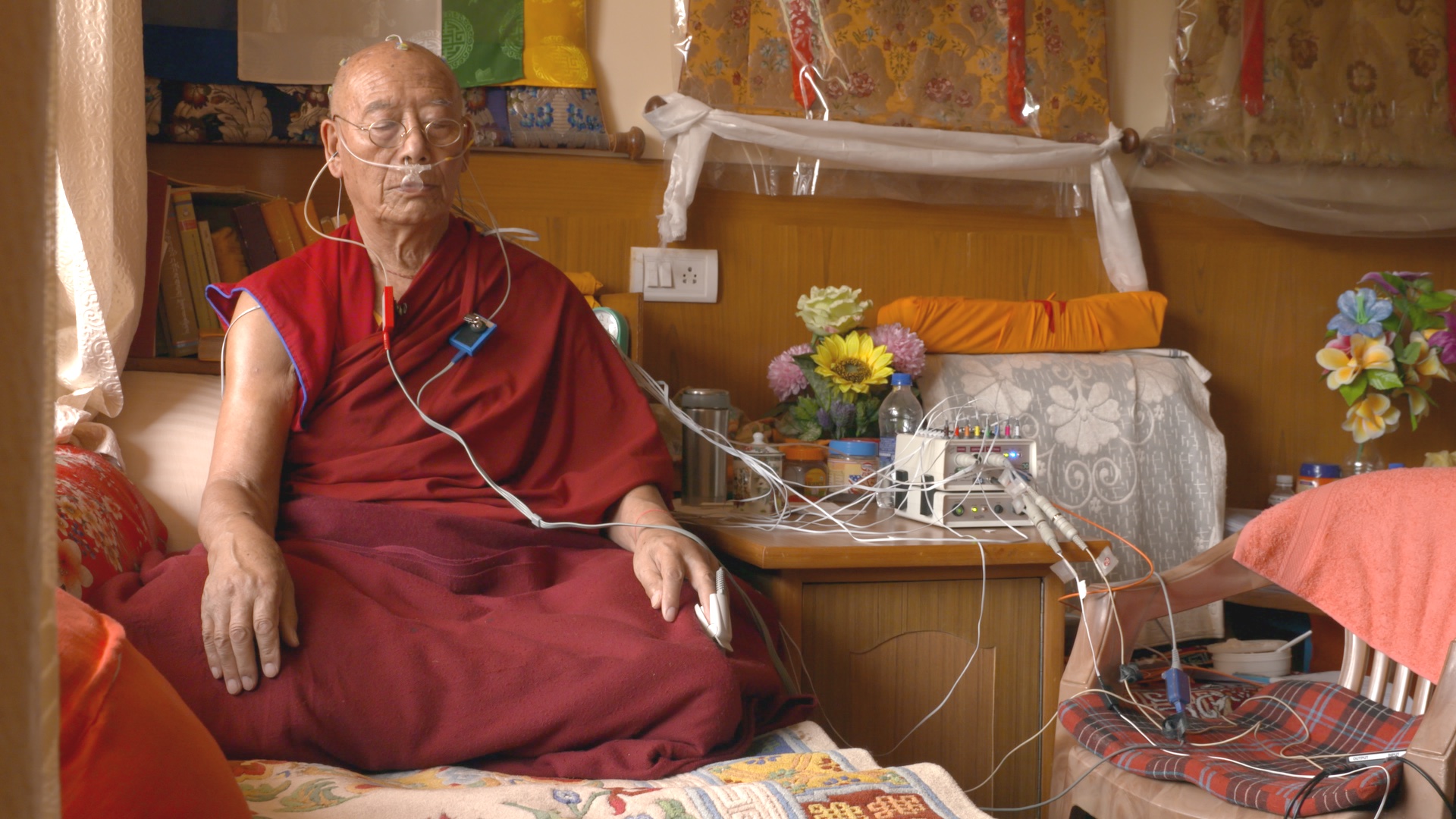 Date/Time
Wednesday
11 Oct 2023
12:10 pm - 3:40 pm

Location
470 Stephens Hall
Event Type
Film
Please join us for filmmaker Donagh Coleman's latest production, Tukdam: Between Worlds (2022, 91 min). After the screening, there will be a discussion led by respondents Professor Stacey Van Vleet from the Department of History, and Professor David Presti from the Department of Molecular and Cell Biology. This special event is sponsored by the Program for the Medical Humanities. Light refreshments will be served.
Program:
1. Introduction by Guy Micco, Co-Director of the Program for the Medical Humanities
2. Film screening (90 minutes)
3. Discussion by Respondents, Professor Van Vleet and Professor Presti
4. Comments by Filmmaker, Donagh Coleman
5. Q&A
About the Film:
We tend to think of death as something clear-cut, and that medical science has it neatly figured out. This feature documentary challenges such assumptions through its exploration of a phenomenon that blurs life and death to an unprecedented degree. In what Tibetan Buddhists call tukdam, advanced meditators die in a consciously controlled manner in meditation. Though dead according to biomedical standards, they often remain sitting upright in meditation posture; remarkably, their bodies remain fresh and lifelike, without signs of decay for days, sometimes weeks after clinical death. Following groundbreaking scientific research into tukdam and taking us into intimate death stories of Tibetan meditators, the film juxtaposes scientific and Tibetan perspectives as it tries to unravel the mystery of tukdam.
About the Filmmaker:
Finnish-Irish-American filmmaker-scholar Donagh Coleman holds degrees in Philosophy and Psychology and Music and Media Technologies from Trinity College Dublin, and an MA in Asian Studies from UC Berkeley. Previous award-winning films with wide international festival and TV exposure include A Gesar Bard's Tale (2013) and Stone Pastures (2008). Coleman's films have also been shown at museums such as MoMA and the Rubin Museum of Art in New York, and by the European Commission. Besides films and TV-documentaries, Coleman directs radio documentaries for the Finnish and Irish national broadcasters. His Radio Feature Gesar! was Finland's entry for the 2012 Prix Italia competition, and his feature Do I Exist? was Finland's entry for the 2015 Prix Europa competition. Coleman is currently pursuing a PhD in medical anthropology at UC Berkeley, continuing the research conducted for his 2022 feature documentary on Tibetan Buddhist tukdam deaths. For more on tukdam by Coleman, read his article in Spiral Magazine.
For more by the respondents, take a look at the following readings:
"Bridging Science and Buddhism: Toward an Expanded Understanding of Mind," Berkeley Scientific Journal (Presti, 2019)
"Collaborative dialogue between Buddhism and science: A contribution to expanding the science of consciousness," The Journal of Comparative Neurology (Presti, 2020)
"Expanding a Science of Consciousness," Consciousness Unbound: Liberating Mind from the Tyranny of Materialism (Presti, 2021)
This event is sponsored by CSTMS.
Additional sponsorship comes from:  Program for the Medical Humanities