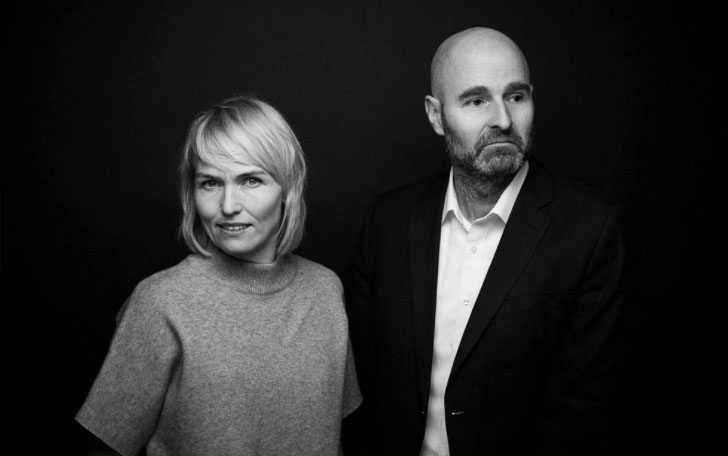 Date/Time
Monday
4 Dec 2017
6:30 pm - 8:00 pm

Location
Berkeley Art Museum and Pacific Film Archive
Event Type
Special Event
Bull.Miletic: Synne T. Bull and Dragan Miletic

Artist Talk as part of Arts + Design Mondays @ BAMPFA
Bull.Miletic are the inaugural Art + Science Artists-in-Residence at the University of California, Berkeley, co-sponsored by the Arts Research Center and the Center for Science, Technology, Medicine & Society. They are currently working on a joint artistic research project on the aerial view in motion at the Department for Media and Communication, University of Oslo, and Norwegian University of Science and Technology.
The recent surge of aerial imaging technologies such as satellites and drones has prompted scholarly discussions on what has come to emerge as a new visual paradigm. Today, the aerial view is in motion, not only through the physical attachment of cameras to mobile machines but most prominently in the way these technological mediations are distributed and networked between billions of portable electronic devices, merging news feeds and entertainment with intelligence operations. The complex contradictions of displacement and overview generated by the view from above thus enters a new paradigm of modular groundlessness as it combines with technologies on the ground and networked geospatial data in new diagrams of technical automation. Approaching this subject from the perspective of cinema and contemporary art, Bull.Miletic's four-year artistic research project brings into question the entangled relations between the moving image and cartography, while addressing the imaginative and emotional capacities increasingly colonized by remote sensing and aerial imaging technologies.
Free admission.
–
Bull.Miletic are visual artists Synne T. Bull (Norway) and Dragan Miletic (USA, b. Yugoslavia). Their work is an on-going investigation into the moving image and its production of space. Operating at the intersection of art and new technologies, Bull.Miletic's digital media and installation works take the notion of expanded cinema further trough the history and innovation of mobility and travel, foregrounding the spatial individuation with related fields such as architecture, cartography and space exploration. With a media archeological interest in technologies of the moving image and the specificity of their operation, Bull.Miletic frequently invents new recording techniques and projection mechanisms. Through this practice, predominant visual regimes are scrutinized at the intersection of aesthetics, technology and contemporary art.
Bull.Miletic have shown internationally at venues including Venice Biennale, California Biennial, WRO Media Art Biennale, Wrocław, Yerba Buena Center for the Arts, San Francisco, German Architecture Museum, Frankfurt, Künstlerhaus Bethanien, Berlin, Pasadena Museum of California Art, Victorian Arts Center, Melbourne, Pacific Film Archive, Berkeley, Ulrich Museum of Art, Wichita, Henie Onstad Art Center, Høvikodden, and Museum of Contemporary Art, Belgrade. Their work is represented by Anglim Gilbert Gallery.
Participating Units: Arts Research Center, CITRIS Invention Lab, Molecular Imaging Center, Electron Microscope Lab and Center for Science, Technology, Medicine & Society.
For more information about the Art + Science Residence program, see here.
This event is sponsored by CSTMS.
Additional sponsorship comes from:  Arts Research Center (ARC) • CSTMS • UC Berkeley Art Museum and Pacific Film Archive (BAM/PFA)
CSTMS