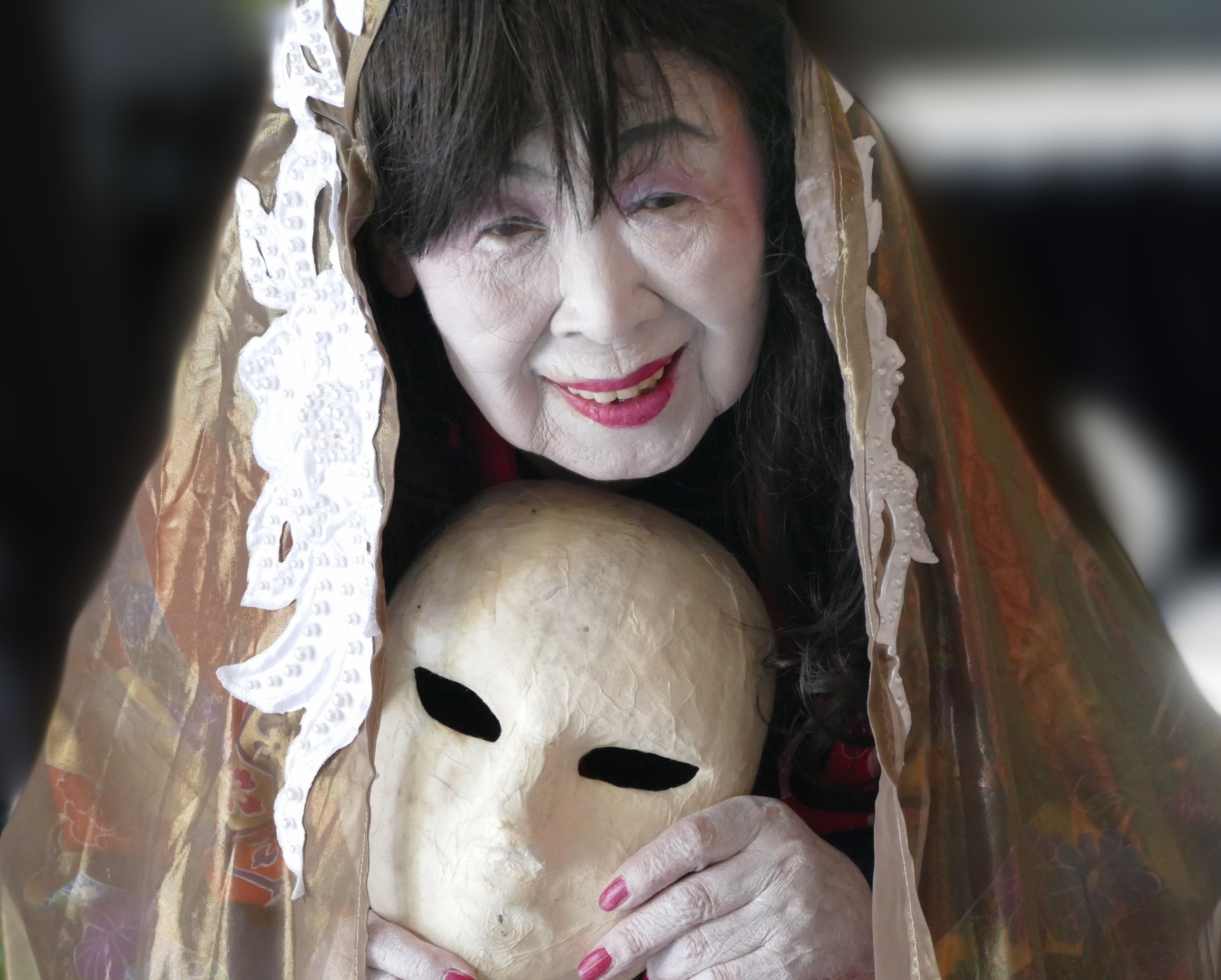 "I will dance until I die." A series of interviews with older artists from around the world, on living lives full of passion and meaning "Grow Old Along with Me". . .
Eighty-eight year old Tokiko Oyama is barely 5' tall and appears frail. That is, until she moves, speaks and sings. She is an internationally renowned Butoh dancer who has been dancing for 85 years. She began dancing at age 3. "I could not stop dancing when I hear the music or Taiko. As a child I was thinking if I die as a dancer that would be fine. My mother and father were also Kabuki actors." She went on to become one of the original students of Kazuo Ohno, credited with creating what is now regarded as Butoh.
"When I am dancing I transform into someone that I don't even know. That is the best part. I perform in America, Germany, Italy, Korea, China. In the different countries I met musicians and we did performances together and that was the best thing. At that time I felt happiest." As recently as 2013 she toured to America to honor the victims of the tsunami and quake.
"The performance I did when I was young is totally different from the performance I do now. Physically it's down. Mentally, it's never changed. When my teacher passed away I couldn't use my legs and had to use a wheelchair. My teacher taught me that this table is the boundary from death and life. When I touch this table, I try to connect with someone in the death world. . . I will dance until I die. There is a reason why I continue dancing. That is because as I get older, I can dance as I am."
Stuart Kandell, Ph.D.
Research Fellow, PMH
stuart@artfulaging.org
Kandell founded and directed Stagebridge Theatre in Oakland, the oldest senior theatre company in the U.S., now celebrating its 40th season. For the past five years he has been traveling around the world interviewing older artists for a cross cultural study on the impact of the arts on people's lives as they grow older. Thus far, he has spoken with 60 artists in Germany, Japan, Australia, Vietnam, Cambodia, Cuba and the United States. In 2017 he was a Global Studies recipient of the Fulbright Foundation.